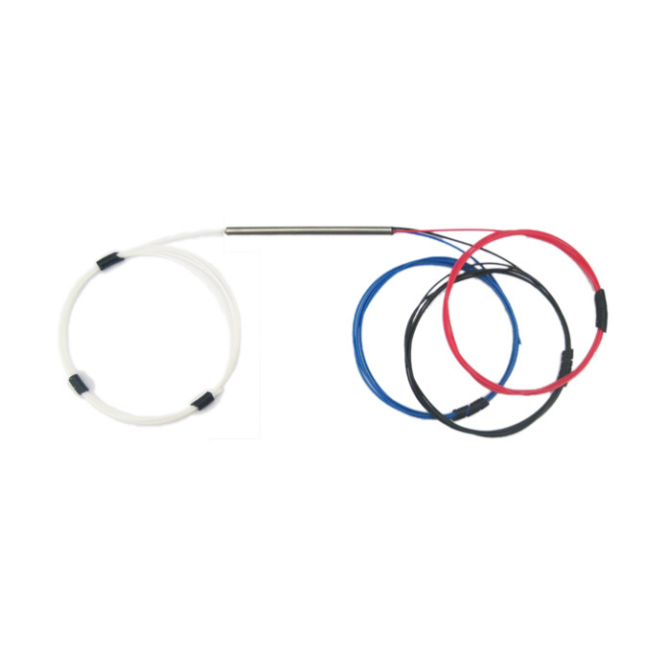 Optical Splitter 1×3 Steel Tube Single Mode Fused Type Fiber Coupler FBT Fiber Optic Splitter with or without fiber connectors
Free Optical Splitter 3 in 1 out FBT Loose Tube fiber splitter Sample
1310/1490/1550nm Wavelength for Options
SC FC LC ST or other Customized Connectors
Low Insertion Loss & High Return Loss
Plastic Module Package for Safe Protection
Different Fiber Cable Diameters Supplied
Teleweaver P/N:

#FBT13-S-SC-U

Product ID:

#1584
Get Best Quote & Free Sample
Free sample(s) will be sent in 1-3 days usually.
Introduction to to 3 FBT Fiber Splitter
Optical Splitter 3 in 1 out Steel Tube Single Mode Fused Type Fiber Coupler FBT Fiber Optic Splitter can be added with SC FC LC ST fiber connectors as per customers requirements. Singlemode 0.9mm loose tube fiber, 1310/1550nm wavelength or 1310/1490/1550nm, default split ratio 33/33/33, You can also customize 30/30/40,30/35/35 to fit for indoor/outdoor fiber terminal device.
to 3 FBT Fiber Splitter Features
Different combinations of coupling ratio
Low crosstalk & excess loss
High optical return loss
Available in dual/three wavelength operation
Optional connectors termination upon request
Available in 250um & 900um fiber, 2mm or 3mm
to 3 FBT Fiber Splitter Application
FTTH, LAN, PON & Optical CATV
Local ring net, Optical fiber communication system
Optical fiber test equipment, Optical fiber sensor
to 3 FBT Fiber Splitter Specification
Input & Output
Optical Splitter 3 in 1 out FBT Fiber Optic Splitter
Fiber Type
9/125 SMF-28 or customer specified
Operating Wavelength (nm)
1310,1490,1550
Coupling Ration (%)
1-50%
Bandwidth (nm)
20nm
Typical Insertion loss (dB)
≤5.5
Polarization Dependent Loss (dB)
≤0.1
Homogeneity (dB)
≤0.9
Directivity (dBm)
≥60
Uniformity (dB)
0.5
Typical dependent loss (dB)
≤0.15
Temperature Stability (dB/ºC)
≤0.002
Operating Temperature (℃)
-40 ~ 70
Storage Temperature (℃)
-40 ~ 85
Fiber Cable
bare fiber,
loose tube fiber
Fiber Connector
SC FC LC ST
Trademark
Teleweaver or Customized
Lead Time
5 days for 100pcs, 10 days for 800pcs
MOQ
20pcs
Send Inquiry Now
Please feel free to contact us if you are looking for FREE sample for this , We will get back to you within 6-12 hours.