A fiber optic splitter have a strong ability in splitter fiber optic singals into serveral signals in fiber optic networks. What is the Optical Splitter Principle? Are they different principle in fbt and plc fiber splitters? Spend about 5 minuates to have a sound idea about this issue now.
Basics of Optical Splitter Principle
Optical splitter is an essential part of fiber optic network. The famous passive optical network structure"point to multipoints" of PON network is formed by optical splitter which evenly distributes light power in the direction of downstream and aggregates the light power in the upstream direction. The major function of optical splitter is to provide transmitted path of light-medium for OLT in network end and ONU in user end.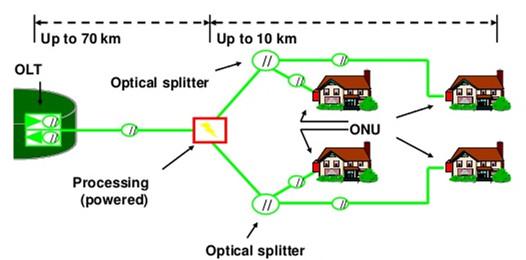 Working principle of optical splitter
There are two types of optical splitter so there are two ways of working modes, FBT splitter and PLC splitter. FBT splitter is to weld two or more fibers. PLC splitter completes the light distribution by forming light waveguide on media or semiconductor substrate via photoetching technique. Basically, it's the same principle of light distribution for these two types of optical splitter. that is, by changing evanescent field between fibers. and radius of fibers to accomplish different amounts of distribution.
Optical splitter according to the principle can be divided into two kinds of optical fiber waveguides and planar. Optical Fiber products are tapered to the side two or more fibers were fused together; optical waveguide-type optical element is a micro-products; The use of light lithography on a semiconductor substrate or dielectric waveguide is formed to achieve branch distribution function. This is similar to the principle of two types of spectroscopic. Their mutual coupling (coupling, coupling length), and the radius of the fiber-optic changed to achieve different sizes by varying the amount of branches of the evanescent field between the fibers. Conversely multiplexed optical signals may be combined into one signal called a synthesizer. Fused fiber coupler due to the production method is simple, cheap, easy to connect with an external optical fiber into a whole. But also resistant to mechanical vibrations and temperature changes Fu, etc., it has now become the market mainstream manufacturing technology.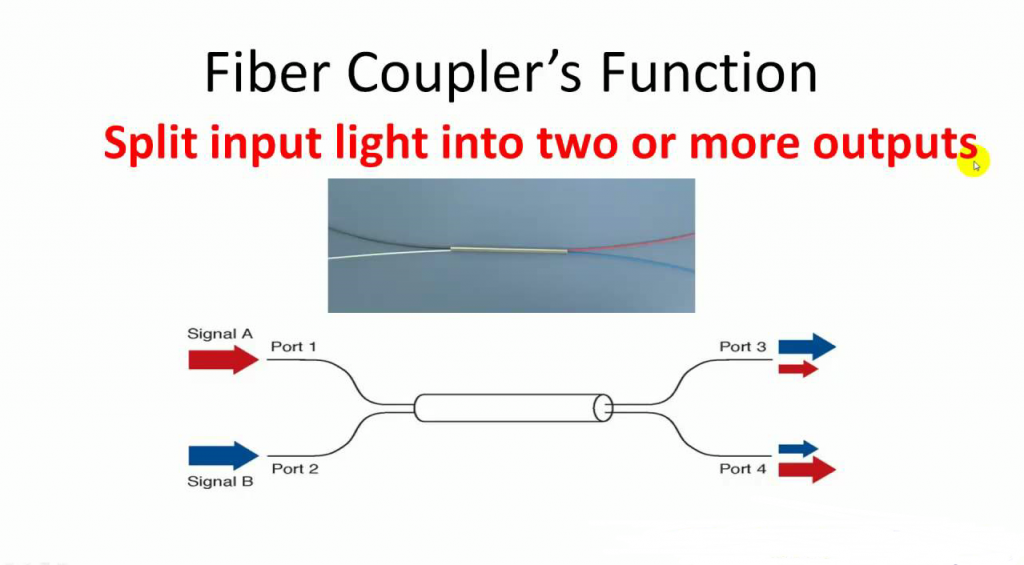 Principle of optical splitter in fiber optic network
PON network is the key of FTTX in the deployment of FTTX.  there are several typical schemes of light distribution by optical splitter.  And they are of low cost and easy maintenance.